Downloading a list of your leads is quite simply from the desktop version of FranFunnel.
Step 1: Click on the menu on the upper right corner of the page, and select "Export Leads"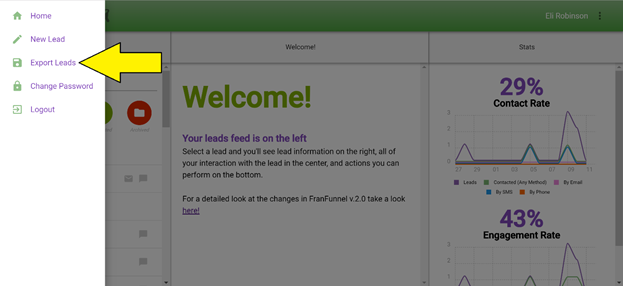 Step 2: Select the date range for which you'd like to generate a lead report for. Note: Given time zone issues, if you want leads from today you may need to select tomorrow as the end date for the report.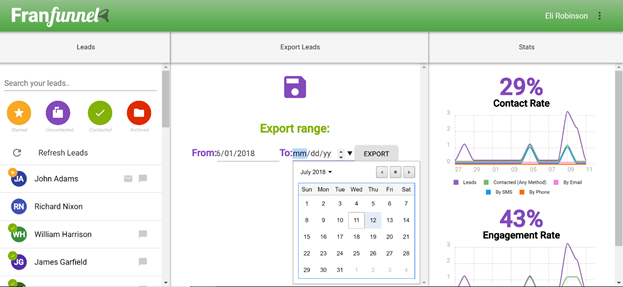 Step 3: Your lead export (Excel or CSV) should be automatically downloaded to your computer