Whenever an e-mail is received by a lead, there are two different ways that they can identify who sent them the e-mail:
From Name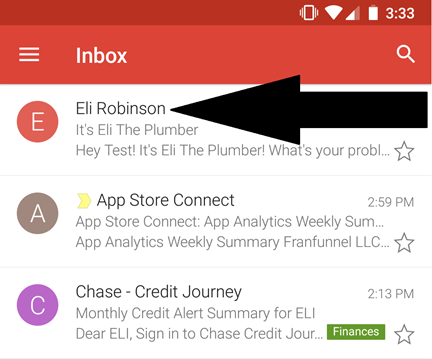 Reply Address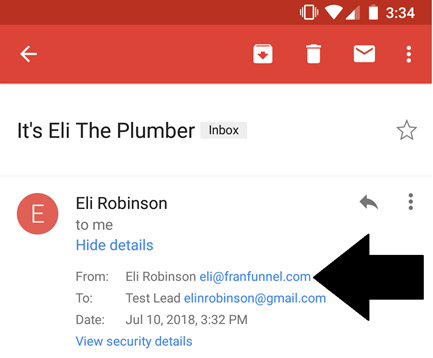 In both cases, FranFunnel is in control over what these are. By default, we're likely to select your full name as well as your work e-mail address for these fields. However, there may be extenuating circumstances by which we choose to select a different "From Name" or "Reply Address" for your account.
If you'd like to know what the settings are on your account, just e-mail support@franfunnel.com and we'll will let you know your settings.