When each lead enters FranFunnel, it is automatically classified as "uncontacted" i.e. the salesperson has not succeeded in making successful contact with the lead. As long as a lead continues to retain its "uncontacted" status, they will receive the drip e-mails on the schedule that you have set-up with FranFunnel.
There are two separate ways that a lead changes from being "uncontacted" to being "contacted."
Any time we receive a text message back from a lead
If you go in and manually let us know that you've made contact with the lead via a different avenue (likely phone or e-mail)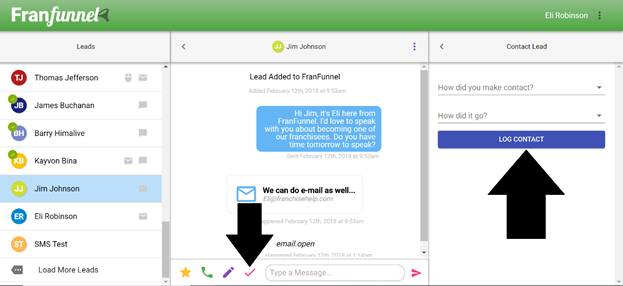 Anytime you get a hold of a lead via a non-text form of communication (like e-mail replies), you'll need to come in and let FranFunnel know you want to deactivate the drips.
Manually logging your non-text contacts is important to FranFunnel's success as:
Keeping an accurate picture of contact rate allows you to properly evaluate and improve your sales and marketing strategies
Once a lead has been in contact with you, you need to ensure that automated communication is deactivated indefinitely.
Note: Archiving a lead does not deactivate e-mail drips