We're constantly experimenting with various ways to allow you to get your messages out of FranFunnel.
If you're tech savvy, you'll be able to make sense of the file that's created when you click the "Export Timeline" button: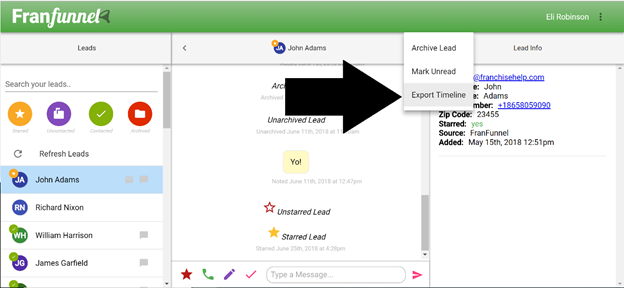 But in general, you're going to find it difficult to get the messages out. If you have a specific request or set of leads you need conversations for, support@franfunnel.com may be able to help.