You can use FranFunnel to send invitations to your leads via your calendar. (Step 1 to accomplishing this is actually connecting your calendar. Instructions to do so are found here.)
When you want to send an invite to a lead, first navigate to that lead and click the calendar button at the bottom of the screen.

This will bring up a screen that allows you edit the details of the calendar invitation itself.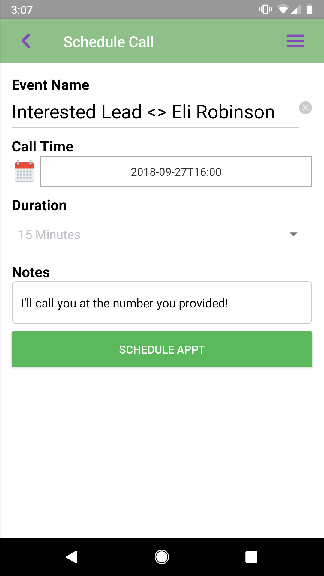 This will automatically add the event to your calendar as well as sending an invitation to the lead via e-mail.