Occasionally, it will become necessary for you to make a manual edit to a lead's contact information. You are now able to do so on the desktop version of FranFunnel.
After selecting the lead, click on the menu on the upper right corner of the lead and select "Edit Lead Info."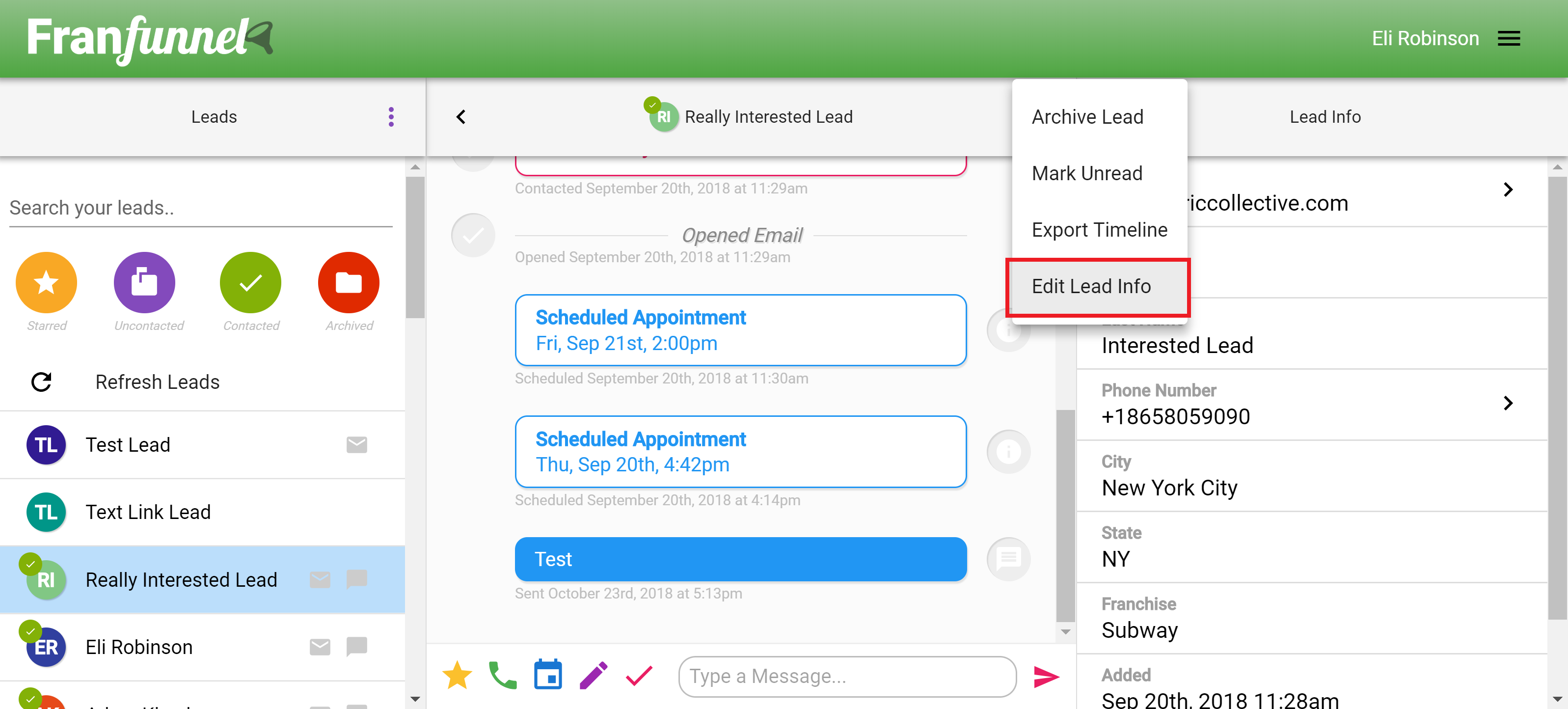 That will take you to a screen that allows you to change key pieces of information about that lead such as name, e-mail address, and phone number.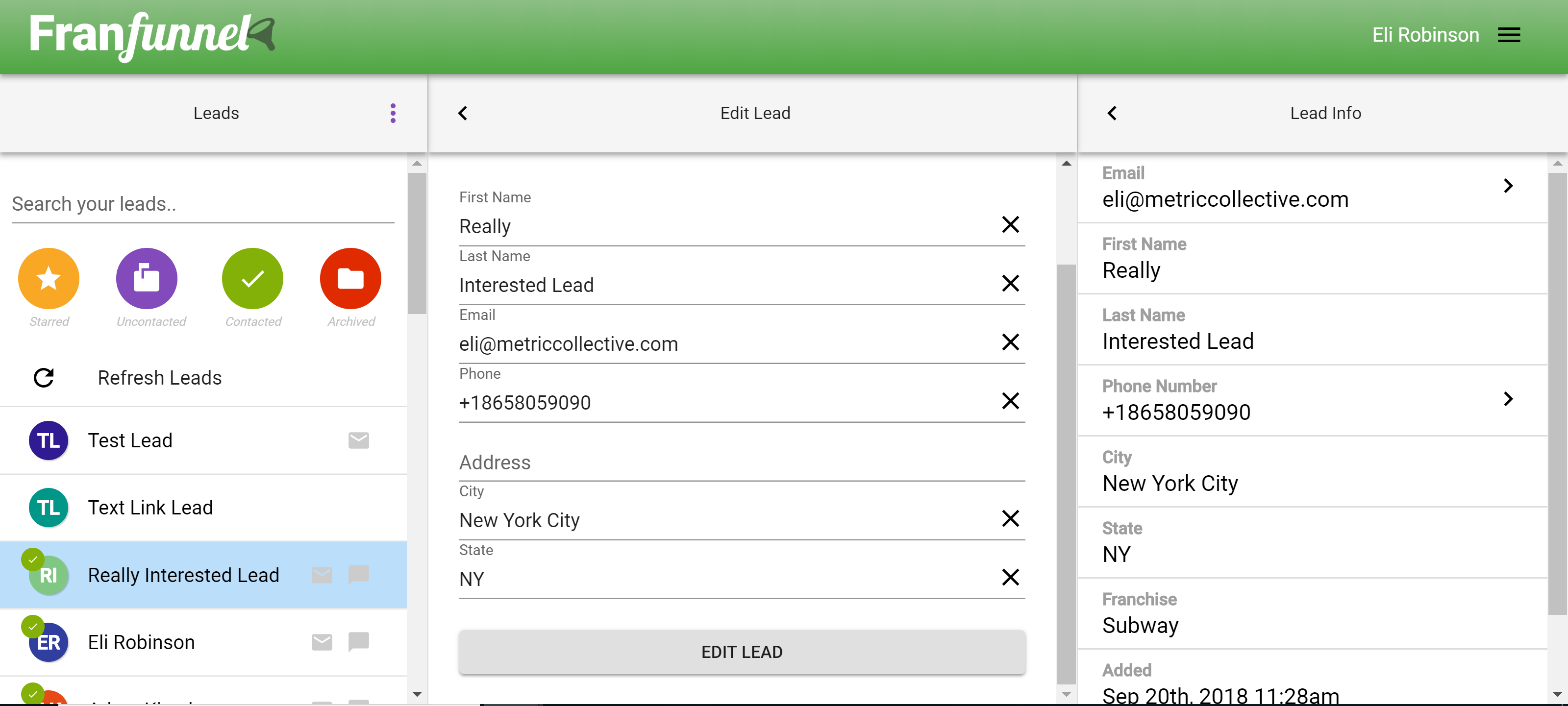 Then all you need to do is press "Edit Lead" to save the new information.
At this point moving forward, all future communication i.e. texts as well as scheduled drip e-mails will be sent to the new information.
If you need any other fields to be edittable, just let us know at support@franfunnel.com